Project: Construction of Tan Phu Dong 1 Wind Power Plant
Category: Construction of PHC D800 pile driving for wind turbine foundation.
Location: in Tan Thanh commune, Go Cong Dong district, Tien Giang province.
Construction unit: Le Thy Construction Company Limited.
Images of Tan Phu Dong wind turbine foundation construction 1: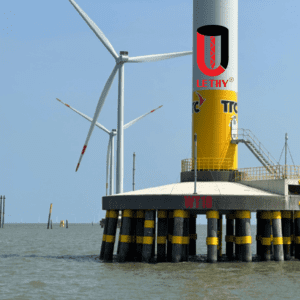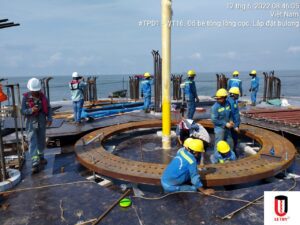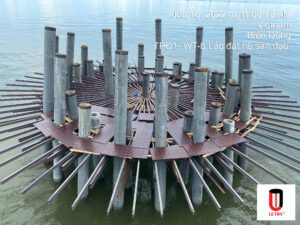 Tan Phu Dong wind power plant 1 construction of wind turbine poles in Phu Tan commune, Tan Phu Dong district, a system of 110 kV power poles and lines stretching across the districts of Go Cong Dong, Go Cong Tay and Go Cong town.
The operation manager and 35/110 kV substation is located in Tan Thanh commune, Go Cong Dong district with a total registered investment capital of VND 4,464.54 billion. The plant has a designed capacity of 100MW and is expected to provide about 307.6 million kWh/year.
Le Thy Construction Co., Ltd. is very honored to be trusted by the contractor with the task of constructing and completing the foundation for this project.
Contact Info: